One-to-One Consultations
-For all emotional difficulties-
In a friendly, comfortable and private setting, one-to-one consultations can help with all stress-related difficulties, enabling you to gain control of your situation, your emotions and in getting your life back on track. Clients are guided towards looking at ways to find solutions, or closure to problems, thus regaining confidence and planning ahead for a much brighter future.
Stress Management Coaching  supports significant improvements to:
Your work-life balance.
Your health and well-being.
Stress and anxiety reduction by reducing overwhelming social demands, within and outside of the workplace.
Helping you return to work from stress-related sick leave.
Effectively getting your life back on track by clarifying what you want and how to achieve it.
Facilitating recovery, or management of any  health issues you may be having treatment for e.g. as in some of the symptoms of stress outlined above.
If you are suffering from anxiety and stress and struggling to cope and/or resolve difficulties, or just feel you want more out of life, then call, or email me now to see how  I can support you.  The moment you contact me could be the moment that everything for you begins to change.  You have nothing to lose and everything to gain!.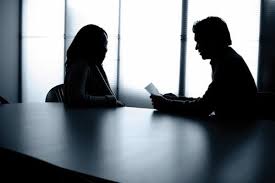 Are you experiencing one or more of the following?
Loneliness & isolation
Relationship difficulties
Low self-worth, energy & motivation
Depression
Bullying at school, work, or other
Frequent sleeplessness
Frequent frustration & irritation
Too much pressure
Difficulty with time management
Inability to cope
Emotional outbursts e.g. tearful/anger
Stress from weight management
Tension headaches
Muscular pain & tension
Frequent cold or flu symptoms
Chronic fatigue & forgetfulness
Paranoia & panic attacks
Reduced confidence
If yes, you may need to take action now!
Please note that some of the signs & symptom above may not be stress related, therefore you may need to see your G.P. first.
Some common questions and answers:
How many appointments will I need?
There is no set time limit with 1-2-1 stress management consultations because everyone's needs, issues and requirements are unique to them. Some people may only require, for instance, 3 sessions whereas another client may need 10 or more appointments. Ultimately, the number of sessions needed hinges on how well you can learn and put into practice some basic self-awareness and stress management techniques, which can then be developed and build upon over time. This will also reflect upon many variables, such as your current situation, personality type, the type and intensity of stress experienced, lifestyle, relationships, past experiences, belief systems and so on.
What will happen at my first appointment?
First appointments can involve discussing a specific difficulty and/or make a full client stress assessment/ audit. Important information is gathered to help identify what is causing your stress and other triggers of stress that you may not be aware of. Even though many people know they are stressed and can identify with specific triggers, often, however, they do not fully understand about root causes of stress. Therefore, in addition to gathering important information, clients may be presented with a stress assessment questionnaire, which will help to identify other factors and/or root causes of their stress. Generally, within first appointments, clients feel happier knowing they have made that all important decision to begin the process of making necessary changes, enabling them to live happier and more fulfilled lives. You will also be given one or more basic relaxation techniques to practice before your next appointment.
How long is one session?
1-2-1 appointments are based on 1 hour sessions, however, an extended appointment can be arranged.
Can I have stress management coaching without actually seeing you?
Yes, you can have stress management coaching by completing a stress assessment audit. On the return of your stress assessment audit, you will then receive a full evaluation report with advice on how to reduce and manage your stress levels. This will be communicated via email, or optionally via post. Additional support can be provided via email, or by telephone.
How will stress management coaching help me?
Stress management coaching will enable you to gain an understanding and development of the following points, which you can immediately put into practice:
What stress is and where your stress is coming from
Your personality type and traits, which make you more susceptible to stress
How to modify your personality type
Building resilience to stress by developing effective coping skills that promote proactive thinking and behaviour
How to improve your physical and mental health by beating insomnia and improving sleep quality
How to develop, monitor and evaluate your own stress management action plan
How to reduce frustration by planning ahead and achieving desired goals and aspirations within your social and work-life/career development
Something to always remember:
"Whatever the stress, we can all learn to stress less"!