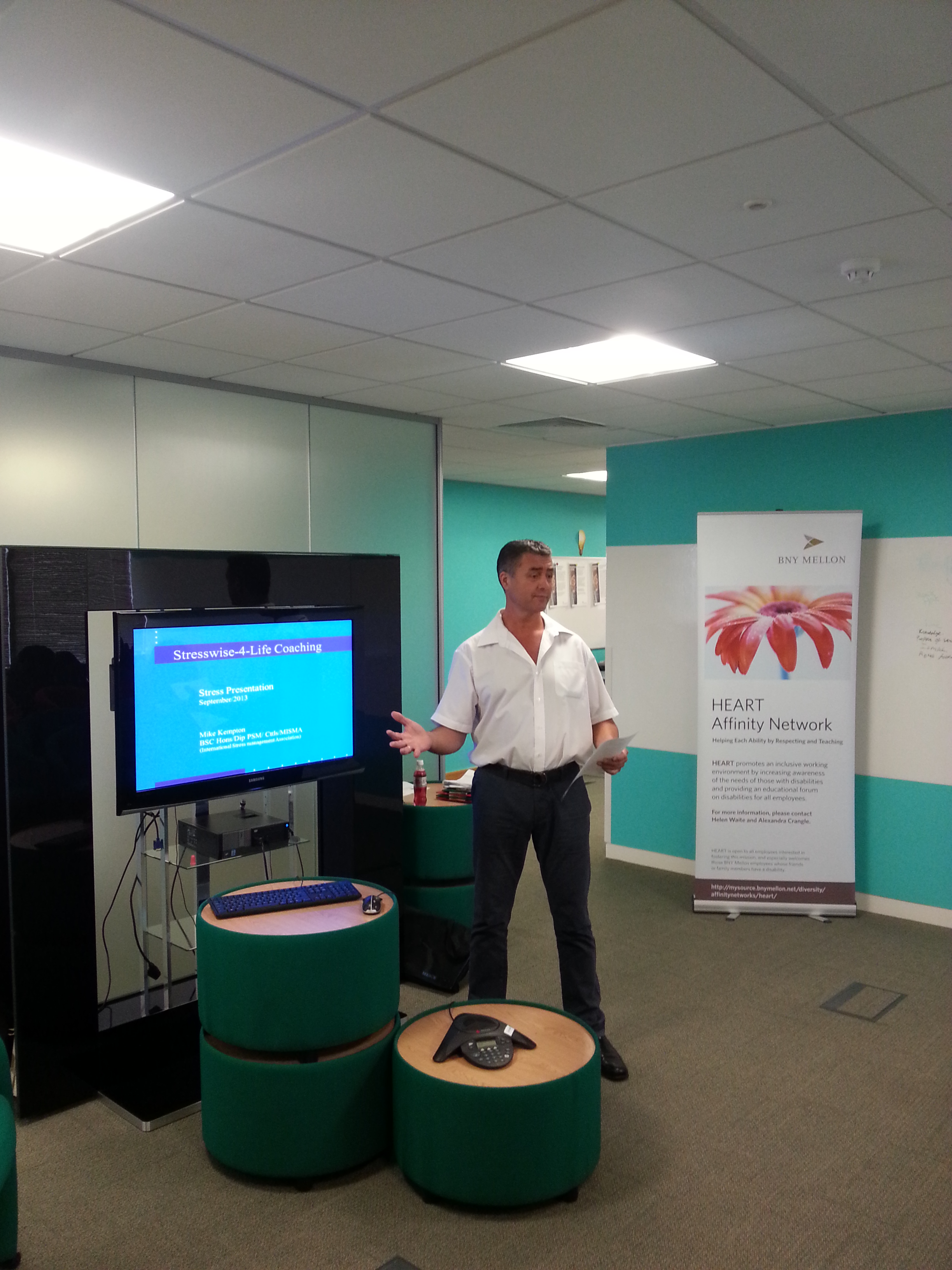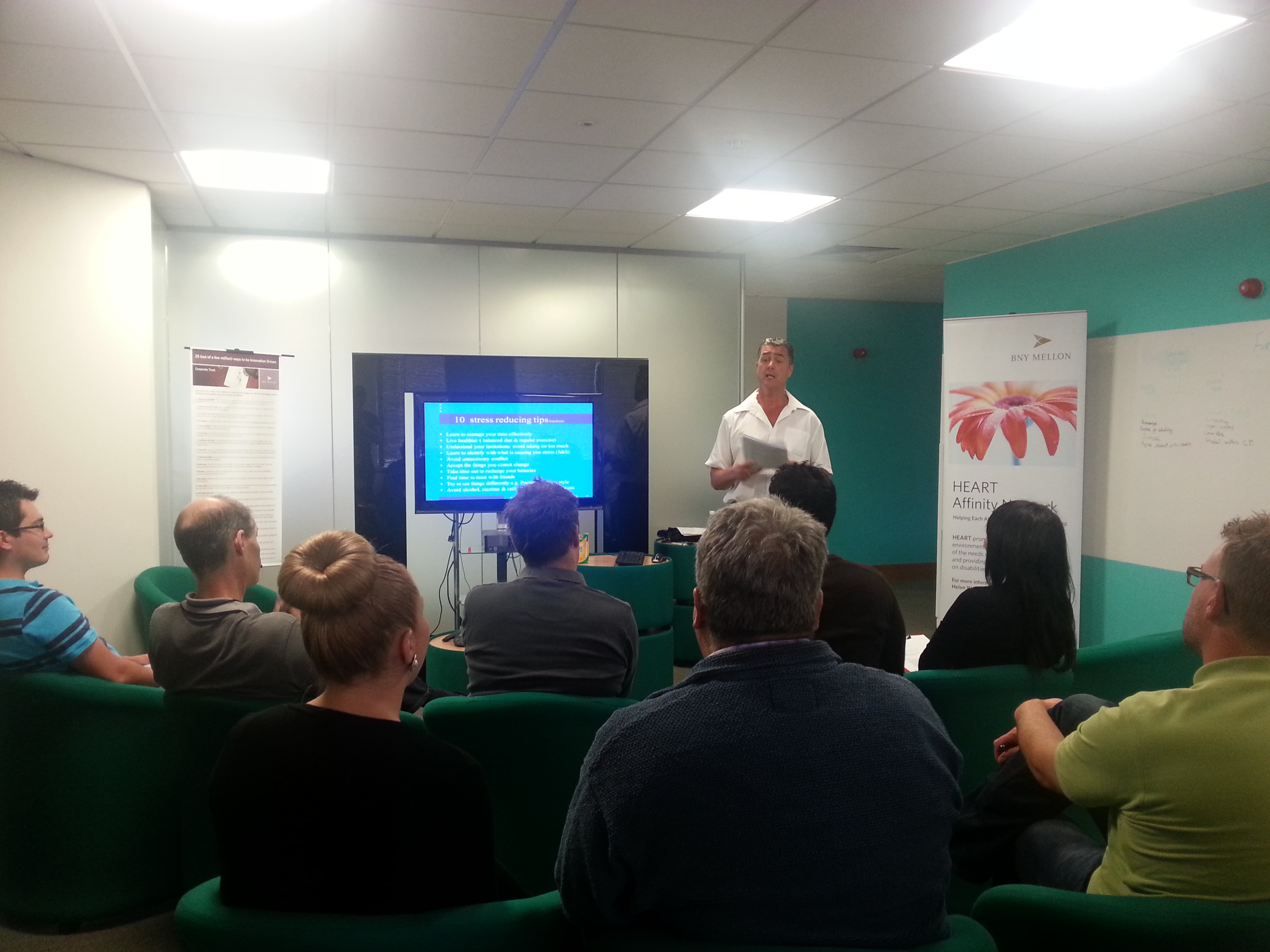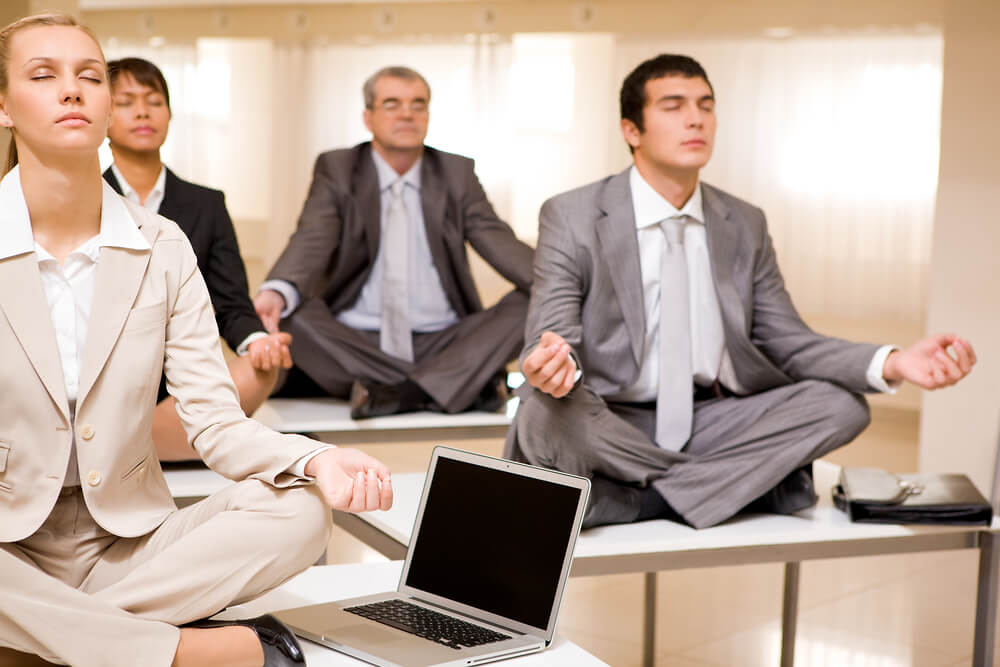 Stresswise-4-Life Coaching
Founder: Michael Kempton
My interest in stress began in 1999, whilst studying for a Health and Nursing course, which included in its curriculum, aspects of the stress concept and management intervention.  This inspired me to want to learn more about this subject.  Following this, I went on to complete a Health Science degree at Bournemouth University, which was also structured either directly, or indirectly to the biology and management of stress.
Interest in this subject continued to develop, which eventually lead me to become completely passionate for greater understanding about human stress, now considered to be a 21st century health issue.  Since passing my degree in 2004, I have gained additional qualifications e.g. a certificate to teach in the Life-Long-Learning-Sector (Cttls)', a Diploma in Professional Stress Management (accredited by the NCP) and a PG Diploma in Stress and Health Psychology (Roehampton University, London).  I am  totally committed to stress research and management, so that my continued personal and professional development remain strong.
In addition to my ongoing professional development, my background and experience includes the following: jointly managing two successful businesses over a period of 20 years; 3 years as a retained firefighter; 2 years as a teacher/learning coach; 2 years working within mental health and 3 years working within health and community support for the British Nursing Association.  I have supported many people with learning, physical and mental disabilities, and now people with stress-related difficulties.  I have also delivered presentations on workplace stress management for a variety of organisations, including College, NHS, Fire Service and Banking Industry, as well as  stress reduction techniques for a National Health Publication outlet.
………………………………………………………
M Larrad – Manager/BNY Mellon
Hello, I'd like to take the opportunity to provide some feedback on the recent talks you did for our company on stress and stress management, and to thank you again for your time. I personally found your presentation to be a real eye-opener. I've learnt so much that I had no idea about and realised that these are actually critical life skills that can have an enormous impact on people and their happiness, both personally and professionally. This is an ideally designed classroom presentation, that can influence and help many people working in a stressful work environment, or even for day-to-day coping skills. It was extremely well-received, and highly rated in my company, and I would not hesitate at all to fully recommend this great service, and Mike Kempton, for any organisation valuing the emotional welfare of their employees. Thank you again.
M Larrad, Poole, Dorset. 12/01/15
Miguel J – Student, Bournemouth
Mike, I cannot thank you enough for getting me back on track! Teaching me the simple things of life that I have forgotten over the last couple of years, made my life more energetic and less stressful again. During a prolonged period of study pressure, sleep difficulties and stress, it had to take its toll one day, which resulted in a breakdown with accompanying panic attacks and living in a world of anxiety, fear and insecurity. By not knowing where it all comes from makes life frightening. With your help, I learned where anxiety and most important panic attacks are coming from. You learned me how to deal with the panic attacks when you have them and how to correct your breathing while having one. Furthermore, you learned me to think more positive and look at things on the bright side and to focus on the present instead of the past. By showing me all the basic things of life, which I forgot during the last couple of years, I'm living happier & healthier with more sleep and less stress again. Thanks again for all the support you have given me
Ben K – Poole, Dorset
I would like to express my total satisfaction with the service I received from stress-wise.  Mike Kempton was considerate, kind and caring at all times and at no time did I ever feel uncomfortable.  I am now more knowledgeable about stress, although initially, I wasn't completely sure what was wrong and what  I was suffering from and how to deal with it.  I am also equipped with my own personal stress management action plan, which I will certainly make sure I follow.   I would recommend stress-wise to anyone with confidence.
Tel M – Poole, Dorset
Mike, I can never thank you enough for being there for me over the past couple of years.  You really have helped me through some serious emotional problems, I felt I could tell you things that I couldn't share with anyone else.  You're brilliant at what you do and  I think its a shame you didn't get into it 20 years ago!!
Thanks for everything, Mike.
Nicky – Sister – NHS Trust
To Mike Kempton/Stresswise.
Dear Mike, we found your stress presentations interesting, informative and thoroughly enjoyed them, particularly the one on workplace stress!   Some of my colleagues' are already practising some of the management techniques you suggested and I will certainly be pressing for changes regarding regular breaks( as discussed, the policy is in place but not adhered to from day-to-day).  Will let you know of the outcome in due course.
Dan – College Student
To Mike,
Thank you for helping me with my studies and for all your support with personal problems, especially for helping me come to terms with the loss of my best friend.  I have addressed some of my issues with my mum and she has said that she will do everything she can to help me.  I have contacted the adult education with the contact numbers you gave me and they were really helpful, like you said they would be and I plan to do the maths course again.  I also want to tell you that I was asked if I still wanted to see the college counsellor and I said that I didn't feel that I need to see her anymore after I had spoken with you.
Thank you, Dan
Nev
Dear Mike, I want to take this opportunity to thank you for everything that you've done for me. When I was at rock bottom, I couldn't see any way out… but with some great advice, I am now in a much better place, where I am able to use some of the coping strategies that you talked about. I am coping well and certainly aim to stay on the right road from now on. I do have the odd little moments but I now know what I need to do to stop things from spiralling out of control again. I've also taken your advice about making new social outlets and have joined D.W sports and already made some new friends! Will speak with you again soon P.S. I have already recommended you to a friend so expect another client soon. 😉
Mike Jones – Ringwood – Hants
Mike, thank you so much for all your support.  I've learned so much about stress management and had no idea it covered so many subjects and have no doubt that my recovery had much to do with all your sound advice.   Every time after  we talked I always felt better about my situation and within myself, not just about my treatment, but about everything.  I will always try and see things differently & definitely learn more about nutrition & exercise.  I will stay in touch and let you know how I get on; thanks once again for everything.
Best Wishes
Dave Wilcox – Health Education officer – Dorset Fire & Rescue Service
To Mike Kempton (re stress talks).  We found your presentations on stress management for shift workers (with  emphasis on circadian rhythms / biological clock), a real eye opener !  Both groups, retained and whole time personnel thoroughly  enjoyed the talks, which was clearly evident from all the positive feedback we received.  We would certainly use you again and  would highly recommend you.
Adrian Martin – Bournemouth College
Dear Mike,
Just to let you that I have put your name forward for future talks on stress & management techniques' to other departments. My students from the catering division loved it and thought it was much more interesting than first anticipated; I had also forgotten to tell them that you would be coming in to do a talk on stress  and a hand full were initially a little disgruntled, but as I say, afterwards they all said that they loved it.
Will touch base with you soon
Kind Regards