A word from the founder of Stresswise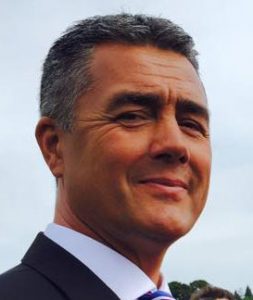 Hi, my name is Mike Kempton and I would best  describe myself as a 'Stress Solutions Consultant'.  I provide stress management, or solutions for tackling stress, for  various organisations, such as Corporate, Education & Skills Providers, the Emergency Services, Community Organisations, as well as and One-to-One work.  My interest and involvement within in  the field of stress research and management intervention has developed over many years.  This has enabled me to gain professional stress management practitioner membership,with the International Stress Management (ISMA).  My continued professional development, which is a fundamental requirement of the ISMA, is ongoing and my aim is to maintain  research to keep up-to-date with new developments and/or changes within the field of stress management.  I am passionate about what I do and that is to reduce social and organisational stress as much as possible.
The common difficulty:
Far too often people feel so overwhelmed that they don't know who to turn to, or where to begin in reducing stress. Furthermore, in many situations, they feel continually stressed because they know what they want in life, but just don't know how to get it.
 My mission is to:
1) Provide stress management coaching for anyone, or group that wants to make changes that enable them to live more healthy, successful and fulfilled lives.
2) Reduce workplace stress for employee well-being and success within their organisation
3) Reduce workplace stress to lower company absenteeism and staff turnover rates (resulting in increased productivity and company profit)
My aim is to promote optimum health & success by tackling root causes of stress & educating people about the following:
Signs and symptoms of stress and the dangers of negative stress.
Effective buffers to stress, such as positive social interaction, relaxation techniques, quality sleep, a balanced diet and moderate exercise.
increasing  resilience to stress by gaining ongoing knowledge and skills that enable greater control over their responses to stressful situations.
How to improve their work-life balance for social and career development.
How to make aspirations become reality through self-awareness, change and careful action planning and how to put stress management buffers(as above)into practice, which also increase resilience to stress through healthy coping.
Why I do this
For me, there is nothing more satisfying than supporting people with stress-related difficulties. This entails educating them about stress, where their stress comes from and how to manage it, so they can live more proactive and fulfilled lives. To see someone turn their life around, due to a collective effort of my knowledge, skills and guidance and their determination and desire to make changes enabling them to live happier, healthier and more prosperous lives, is nothing short of wonderful!
Mike Kempton
BSc Hons. PG Dip. PSM Dip. Cttls. MISMA
Text content